Français   |  Italiano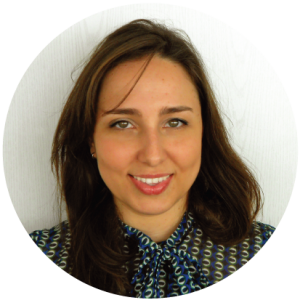 My name is Francesca Volpe and fralliDEA is my little craft business.
I create contemporary handmade jewelry, accessories, decorative objects, stationery and illustrations.
My purpose is to create modern, creative and distinctive objects, with a touch of irony, that will bring colors, inspiration and positivity in your life. In few words: accessories to boost your mood.
After leaving my job as a cultural operator in Italy and moving to France to join my loved Cristian, I restarted to fill my days designing and realizing craft ideas and projects.
I have always been creative since I was a child (drawing, painting and, yes, also making little sculptures with salt clay!), but only after moving abroad in 2013, I turned my passion for creative craft into a business.
There is no in between for me, so I love the simplicity of tiny and minimalist shapes as well as oversized pieces. I have a weakness for unusual combinations of materials – such as plastic, paper, cardboard, corrugated paper, fabric, leather, wood, PVC, cold porcelain – and I cannot stop trying new techniques, from the traditional to the innovative ones, so knitting or printing in 3D are both welcome as well. But the common theme of my works is color, which rules over everything in my world. Enjoy!
Please continue your visit on contemporary jewelry, accessories, decorative objects, stationery and, for your purchases, go to my shop www.frallidea.etsy.com.